At the core of the new IDCXS standard is the original 5Ps Service Excellence Model. This was created and developed as part of a study at Brunel University in the UK to identify all the elements within an organisation which impact service quality.
Much has changed since this was originally developed. For one, digital delivery of services and products has been growing exponentially!
When developing the International Digital Customer Experience Standard, we involved many global experts in all aspects of digital delivery. This, paired with 3 years of development, trials, improvements, and a review cycle have resulted in the world's first Digital Customer Experience Standard.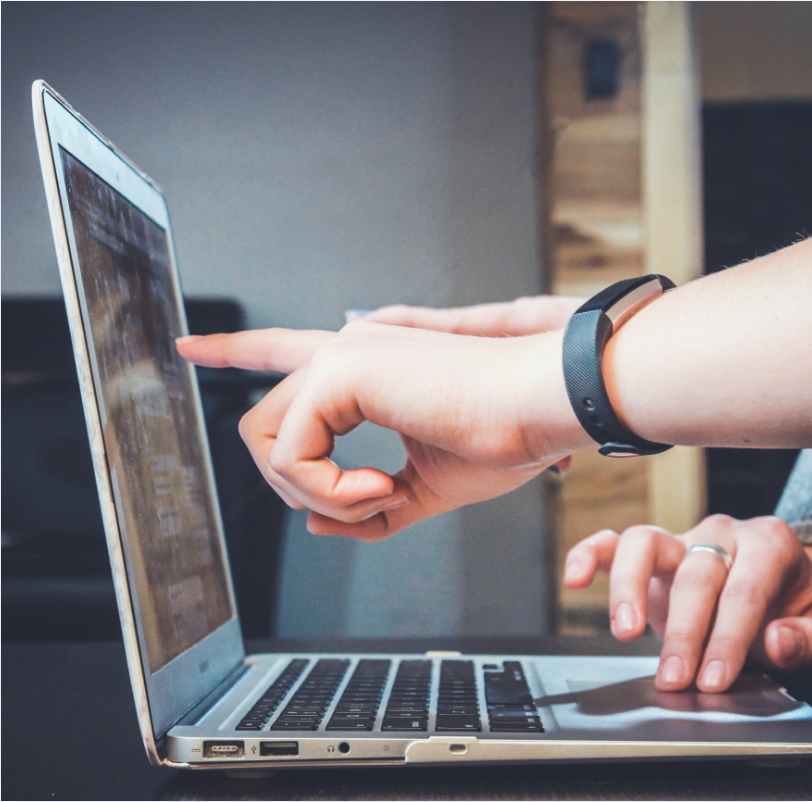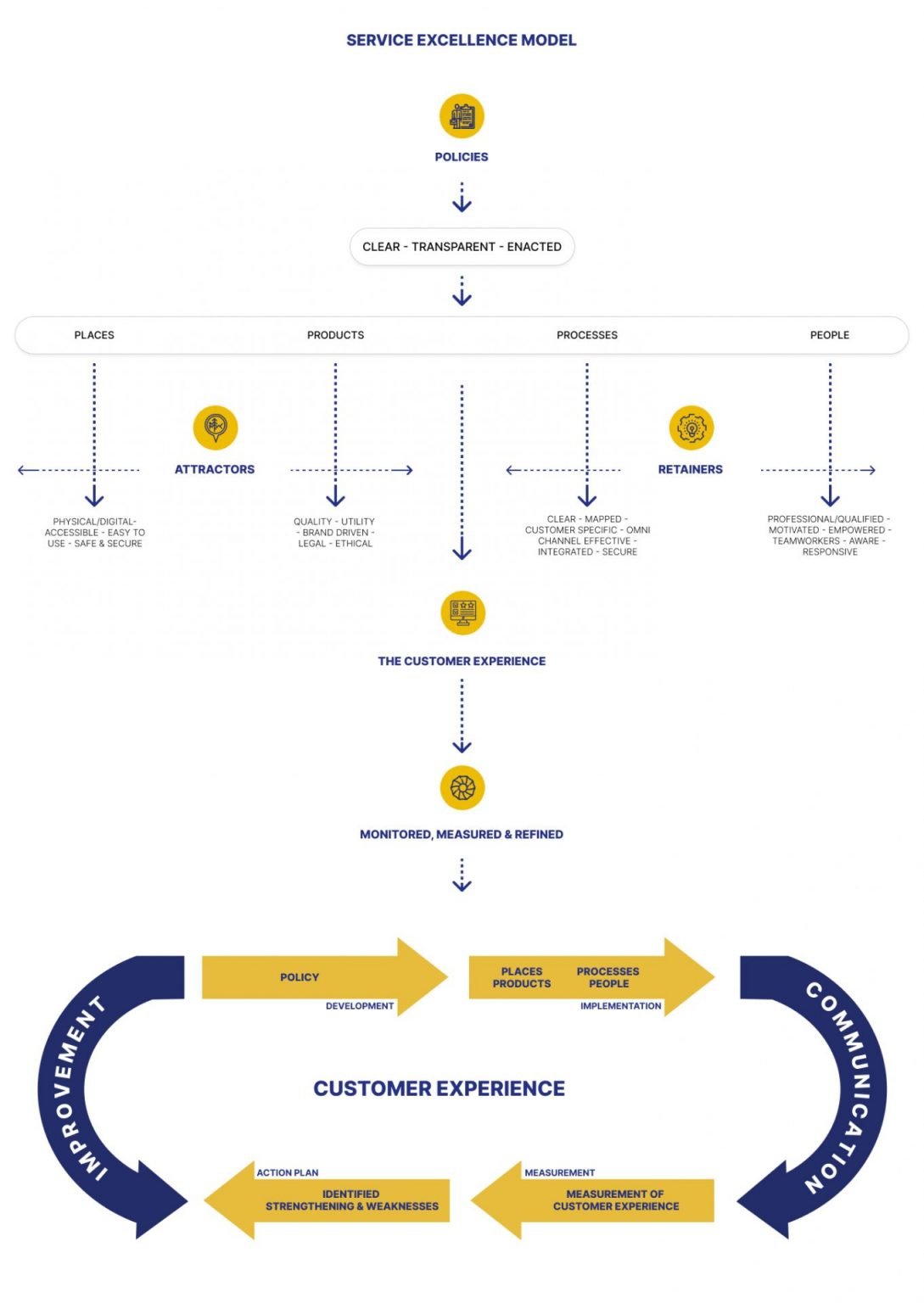 The 5Ps model is accepted globally as the core principle for ensuring customer experience service excellence across any type of organisation.
It now provides a brilliantly powerful, fool-proof diagnostic tool for analysing your customer experience systems, processes, communications and much more.
As a result, organisations can drill down to forensic levels of detail, understanding more clearly where improvements can be made.
Having been internationally applied for over 30 years, it can rationalise key factors into several component elements, making performance analysis more manageable for organisations in the private and public sectors.
The additional Measurement of Performance Results also provides a way of monitoring and continuously improving customer experience service excellence.

POLICIES
Do your organisation's policies outline the parameters for the following:
Products/digital services, Digital channels, Processes, People
And do they determine priorities for the allocation of resources to deliver service excellence and excellent user experience?

PLACES – DIGITAL CHANNELS
Are the digital portals, mobile apps, online etc. the ways by which the customer chooses to access the organisations services designed according to the quality, resilience and robustness needs and expectations of the customer?

PRODUCT / SERVICES – DIGITAL SERVICES
Is the performance of your products/services fit for purpose and consistent with existing digital performance expectations?

PROCESSES & CUSTOMER JOURNEY MAPS
How effective are the organisation's processes in delivering the desired outcome to customers and users across all services? Is the customer experience end-to-end journey maps defined and measured?

PEOPLE
Are your employees sufficiently skilled and motivated to ensure products and services are delivered to fulfil customer and user needs? Do you take employee needs and happiness into consideration when analysing and developing the customer journey?

MEASUREMENT OF PERFORMANCE
Definition and implementation of performance measurement across all the digital services will provide foundations for customer experience service excellence and employee happiness.

PERFORMANCE RESULTS
How the research and other related performance measures conducted can identify levels of happiness and satisfaction in customers and employees.
Scoring System Of The IDCXS2022
The scoring system of IDCXS2022 consists of 1,000 Points – distributed among each of the 7 sections/criteria. This is split according to their contribution toward the delivery of digital service excellence.
By reviewing the individual and overall results, your organisation can develop an accurate priority list – ensuring resources are used efficiently to improve standards across the board.
Products/ Services – Digital Services
Processes & Customer Journey Maps
Measurements Of Performance
Performance Measurements Results
Hundreds of organisations around the world have implemented the ICXS2019 standard, which provides the framework for delivering customer experience service excellence from a "physical location", you can now do the same for your organisations' digital delivery channels with the new IDCXS2022 Standard.